Home
»
Colorado All You Can Eat and Buffet Style Restaurants
»
Colorado Springs All You Can Eat and Buffet Style Restaurants
Bambino's Italian Eatery
2849 E Platte Ave
Colorado Springs, CO - 80909
(719) 630-8121

Join All-You-Can-Eat.us to obtain full listing information such as email and website URL.
About Bambino's Italian Eatery
Bambino's Italian Eatery features a lunch buffet with pasta, pizza and salad bars.
In 1978, Barbara Megyeri departed Ypsilanti, Michigan and settled in Colorado Springs with her four children, Joe, Kevin, Steve, and Dina. Together, the family was destined to cultivate history with their Bambino's Pizzeria Restaurants. Down through the years, Bambino's has gained a wide and positive reputation due to the hard work, dedication, and the spirit of togetherness of the Megyeri Family. They take great pride in serving only the finest and freshest ingredients available. All of their pizzas are homemade. The dough is made from scratch daily. Bambino's sauces are made from their own recipes and the cheese is 100% pure mozzarella, grated daily.
---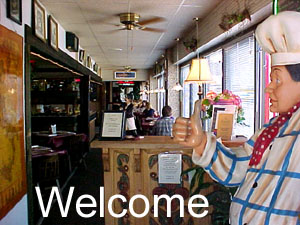 Locate Bambino's Italian Eatery
---
Post Comment
---